Fast Fashion Men Clothes Online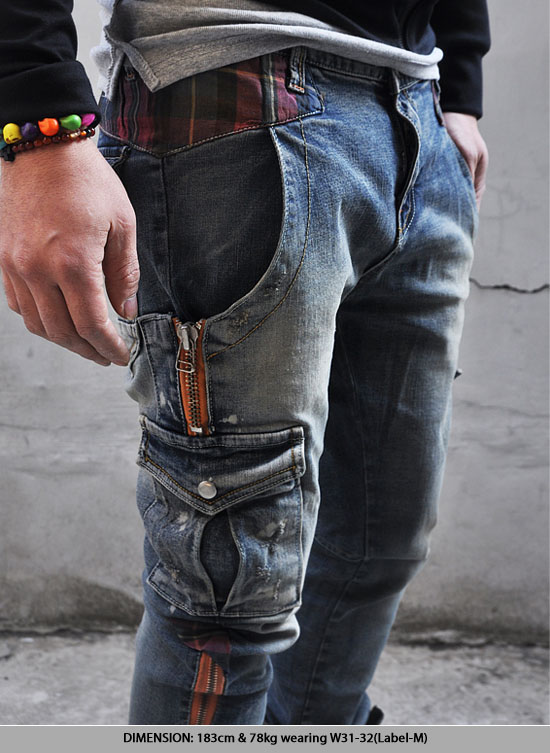 FUNKY DESIGN MENS ZIPPERED SPANDEX SKINNY SEMI-BAGGY CARGO JEANS-JEANS 60 BY GUYLOOK
Rule the street with this strking fashion
jeans. It's one of the best-looking skinny baggy jeans that ever been presented.
This is a piece of absolute brilliance and avant-garde fashion edge.

Highly recommended for any uber hipster who has been craving for unique street kickass styles.

Top quality Japanese spandex denim in mid-tone vintage rinse and amazing flexibility

Two way zippered opening, cargo pockets, contrast checkered accent on the side

Easy snap button closure and t

rend-wise skinny semi-baggy cut

Inspired and completed with fusion of Japanese edge, European attention to detail

it's figure-flattering, fun to wear and can be effortessly incorporated into various tops and shoes.
This gorgeous will handsomely show your hip, youthful and energetic lifestyle while making people jealous. A+++ item!!!